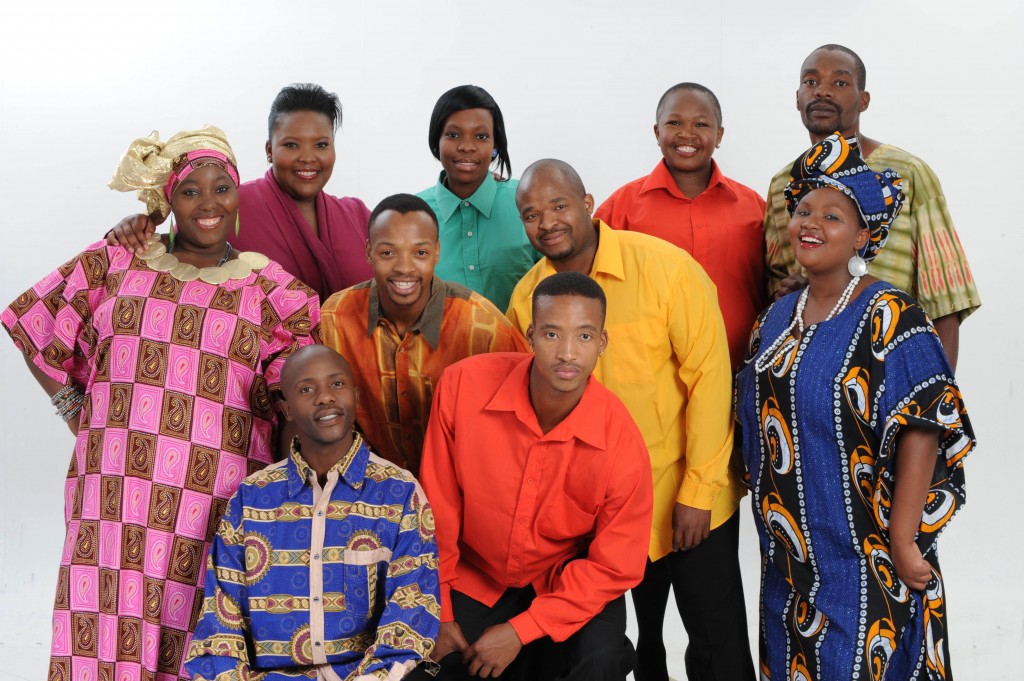 Experience the power of raw vocal harmony as these incredible personalities create goose bump moments with their tight accapella performances. Amakhono We Sintu has a large repertoire including Traditional African, African Contemporary, Pop and Gospel.
Hailed as "The Pride of Alexandra" the vibrant group has produced performers for The Soweto Gospel Choir and The Lion King on The West End. They have performed all over the world wowing audiences.
 With their flare for the dramatic Amakhono We Sintu specialize in pulling off extraordinary flashmobs for private events and alternative advertising campaigns. Their most recent "wedding proposal flashmob" in Sandton City has had over 300000 hits on You Tube. Amakhono We Sintu can be booked as a trio (The Singing Waiters being the most popular) or as a larger choir with up to 30 performers.